Google Analytics Alerts
For all those people who check Google Analytics reports only for a few days after initial setup and then forget it's there forever, we have news. The bad news is that you've probably missed many opportunities to fix or improve your site traffic. The good news is that it's still not too late to change the situation.
We'll show you how to be aware of your project traffic without even having a clear picture of where to start. Read more about Google Analytics Statistical Significance Alerts.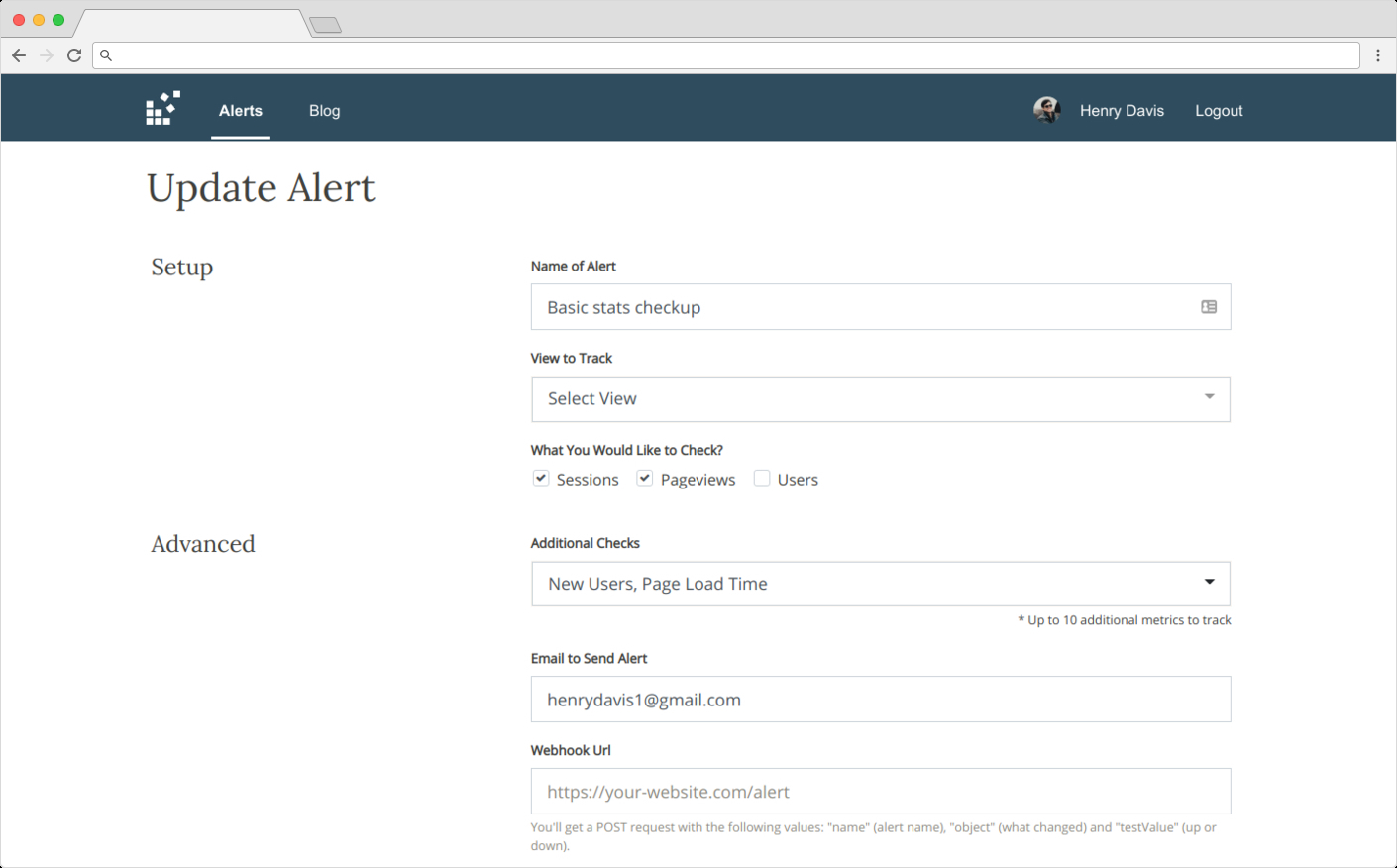 How you can use StatsGlitch statistical significance alerts in your business
1. Track common metrics to find traffic anomalies
The easiest way to start is to set up a standard alert for common metrics like sessions, page views, and users. By having these alerts, you'll be sure that you'll receive a notification if any of the metrics fluctuate.

It's still up to you to judge whether the traffic glitch was significant, though. By checking the last few weeks averages, we can see if the number changed in a statistically significant way. However, it still can be a matter of circumstances (like Christmas, Black Friday, or any other event). The goal of this type of alert is to get a sense of your project traffic. It will help you to move forward to more advanced tracking like custom alerts. Although by default, notifications will arrive at your email, you can also set up a webhook for connecting to any other software.

Pro Tip: Adjust "Precision" in alert setup if you want alerts to happen more or less often.
2. Start tracking your Goals
If you've done Goals set up in your Google Analytics but haven't yet figured out the conversions pattern; then it's a good time to add a statistical significance alert.

Before diving into advanced custom alerts, you can measure how your Goal (usually based by a conversion) varies during the week. You'll receive a notification via an email or webhook each time the Goal exceeds or falls behind statistical ranges. This way, you'll learn a lot faster what is "normal" and good or bad for your project.

Pro Tip: Use the weekly overview feature to understand the Goals pattern better. Each week you'll receive an email overview of the last 7 days Goal performance. This report will be great information when setting up your next more advanced custom alert.
3. Check the weekly overview and overall situation
Enable weekly overview email for your alert, and each Monday, you'll receive the past week split. There will be the same metrics that you're tracking split by weekdays. You'll always receive an overview regardless if you had an alert that week or not.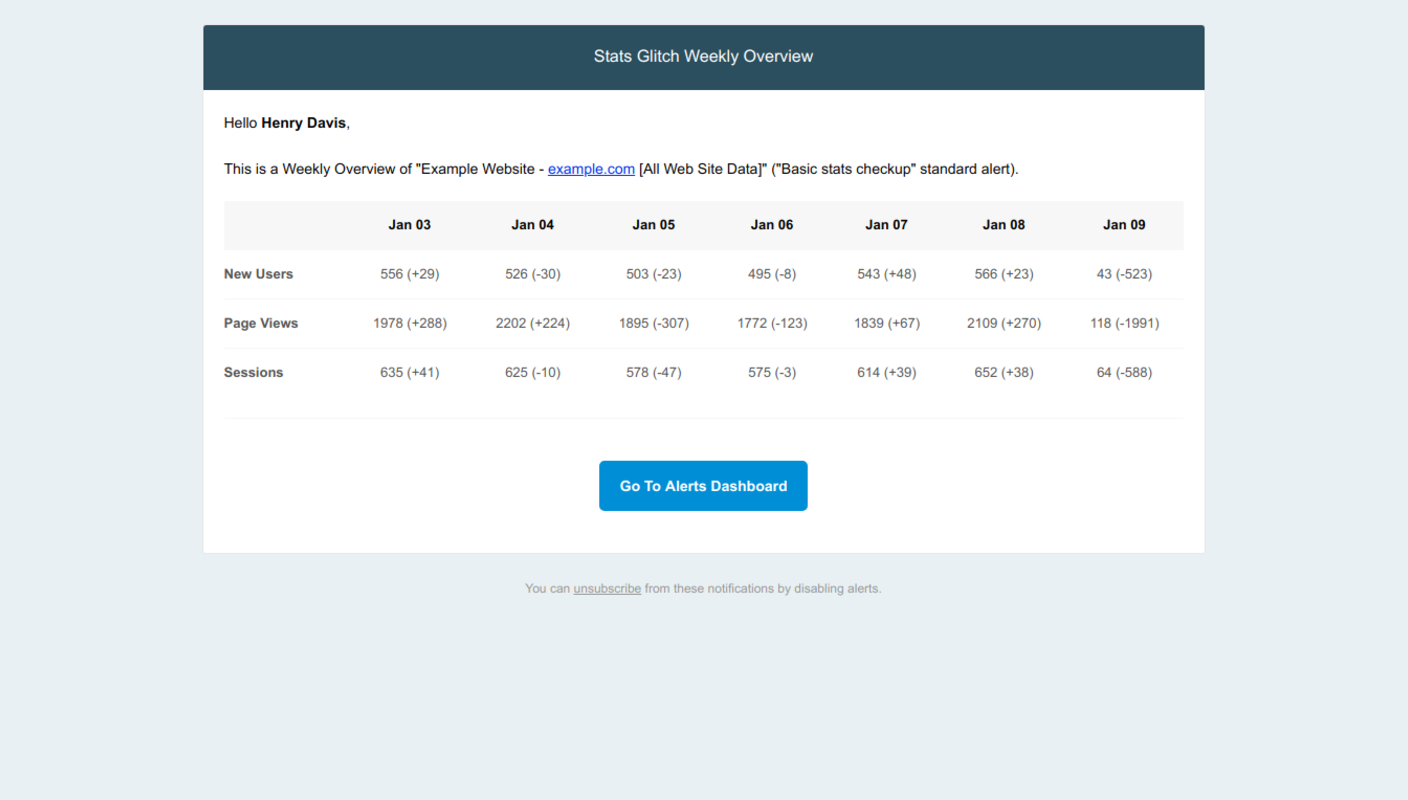 Three simple steps to start using alerts
You can manage all your different websites/businesses in one place via a convenient alert setup. Nothing to install and no changes required on your site:

Connect your Google Account
Setup a standard alert
Via read-only access, StatsGlitch will watch your business metrics and generate alerts. You will receive alerts via email, Slack, or webhooks