Google Analytics Alerts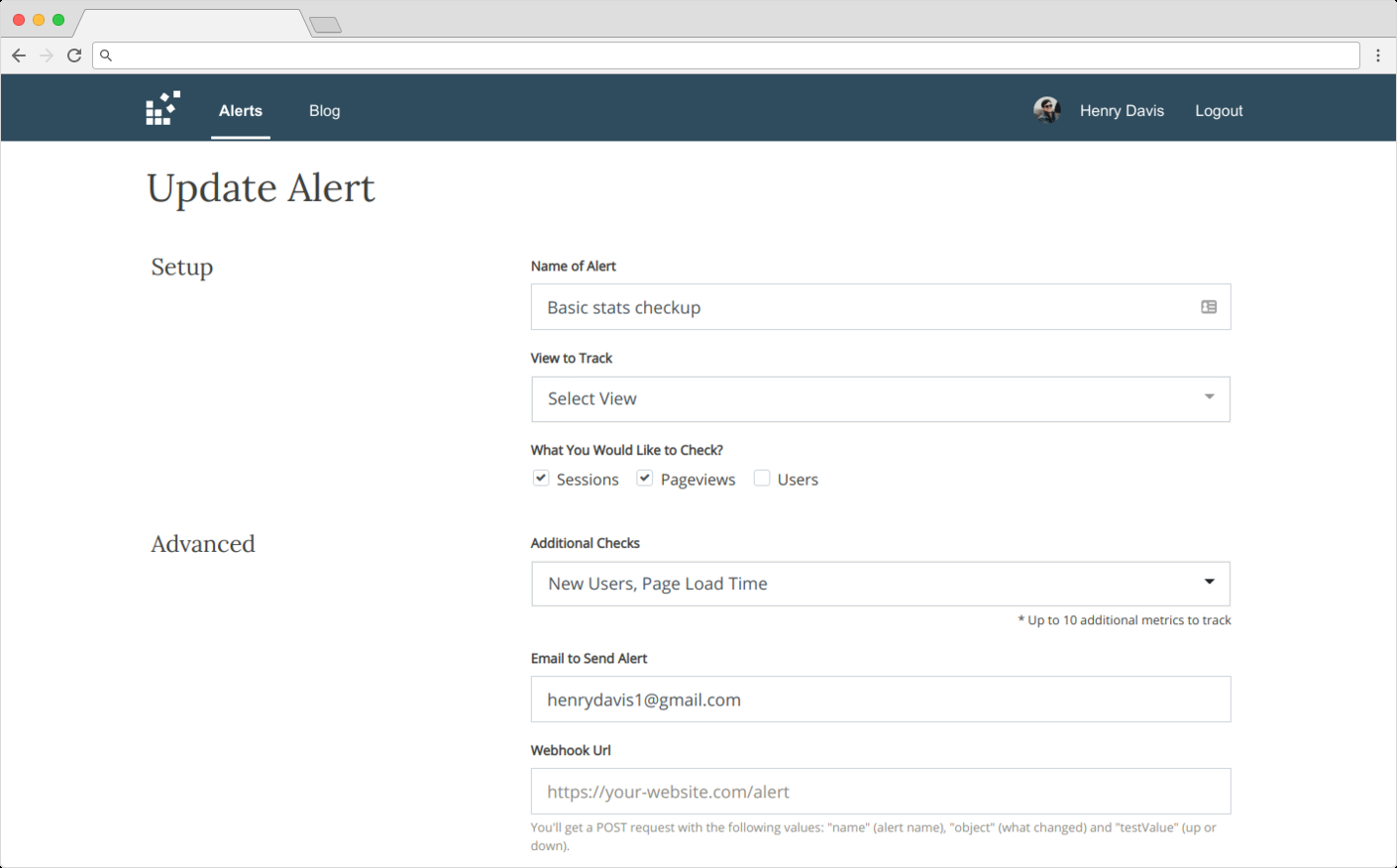 For all those people who check Google Analytics reports only for a few days after initial setup and then forgets it forever, we have news. The bad news is that you've probably missed many opportunities to fix or improve your site traffic. The good news is that it's still not too late to change the situation.
We'll show you how to be aware of your project traffic without even having a clear picture of where to start. Read more about Google Analytics Statistical Significance Alerts.
Read More